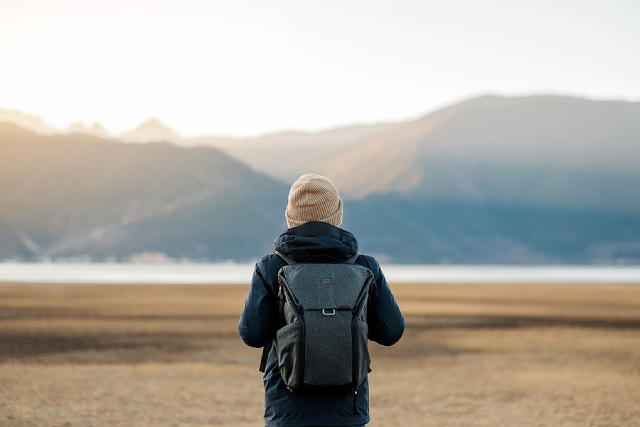 Going on a solo adventure sounds exciting, and it becomes even better once you finally set off. But if you can't reserve a generous budget, planning for it isn't as simple as one would think. Moreover, since it's up to you to decide on everything you wish to experience on the trip, balancing your budget to get the most out of the vacation can prove quite a challenge.
Although travelling unrestricted is still a bit ways off due to the recent pandemic, the situation is expected to improve soon.
So if you're confused and don't know where to start, here are a few tips on how to make travelling solo on a budget work so you can begin preparing for your next getaway.
Travel on off-season lulls
If you've been on a couple of trips already, you should know that each travel destination has its respective 'tourist seasons'. Travelling on such periods can take away most of your travel budget, so it's better to go on off-seasons instead. In doing so, not only can you save a lot on your flights, but you also won't be competing with other tourists for available seats.
Pick the cheapest flight possible
The greatest benefit of travelling solo is that you get to pick your own schedule. This means that you can choose your flights based on their prices, and you don't need to pick those that also have convenient departure times. Spend more time looking for the cheapest flights and keep an eye out for deals that can further bring down flight costs.
Bring only the essentials
Nearly all airlines nowadays charge for checked luggage, and the heavier your bags are, the greater your baggage fees will be for both trips. To reduce the cost to bring your belongings, pack light and leave the things you won't need to enjoy your vacation. As a tip, pack only a handful of outfits to leave more space for your other items since you can do a bit of laundry at your lodgings. If possible, pack everything in your carry-on so you can entirely skip on the luggage fees and use that money for something else on the trip.
Your safety is another essential to take care of before you embark on your holiday. To guarantee that you'll be in safe hands no matter where you go, be aware of who you can call for medical assistance services for a worry-free and enjoyable vacation.
Make some compromises or prioritise one thing over another
When travelling with limited cash, you can either settle on a reasonable compromise or prioritise one experience over the rest. For instance, if you're visiting a destination to check out its unique sceneries and attractions and try out its gastronomic offerings, you can make a compromise by splitting your budget. Although you won't be able to fully experience the best that each place has to offer, you'll still get to try a taste of both in the end.
However, if you're slightly more interested in one over the other, you can allocate more resources to it and leave little for the other. In this way, your travel experience becomes much more satisfactory since you could splurge more on what you want.
Conclusion
Travelling on a budget means skipping on the non-essentials and only spending on things that matter most. But no matter how much you save, keep in mind to never compromise on your safety and always have a way out when emergencies arise. As a recommendation, keep a reliable number in your contact book for emergency medical evacuation.