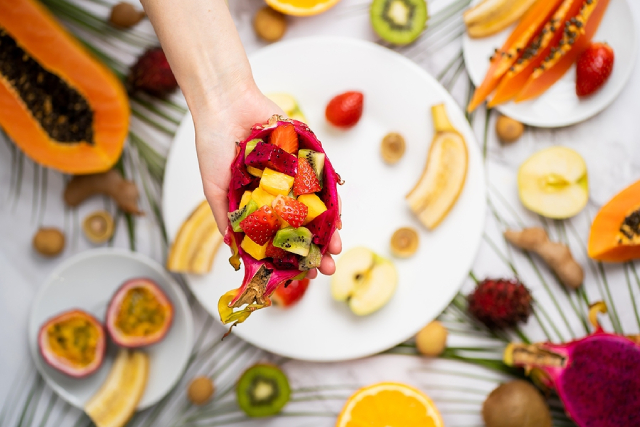 When you are travelling, it's easy to get overwhelmed by the new sights and experiences that you are in the middle of. To fully enjoy these things, it's best that you keep your health in check so that you would be in the right condition to go out and explore.
If not, you might end up feeling under the weather and stuck inside your hotel room–not quite the vacation that you were planning.
So, if you're wondering how you can keep your health in tip-top condition, you've come to the right place because we have gathered three things you can do to stay healthy while travelling. Planning a vacation involves time and money so you better make it worthwhile!
Go see your doctor before you board your flight
When you are planning a vacation, you are probably going to browse the internet for any information on temperature trends and the best tourist spots to strategise an outfit plan and itinerary.
But the thing that most people fail to do is to look up the potential health risks that are present in their destination, that's why you should do your research and book an appointment with your doctor to see if a vaccine or flu shot is going to be necessary before you embark on that trip. You can also use this opportunity to get some vitamin recommendations from your doctor so that you can ensure that you have a healthy and well-balanced trip. However, a trip to the doctor will not suffice for sudden emergencies in the future.
Hence, you will have to prepare the contact of reliable medical assistance services in Singapore first, so you'll always be prepared for any emergencies. By getting in touch with such services, you'll also be able to have access to immediate medical evacuation in your destination and ensure any of your healthcare needs are met at once.
Always eat your breakfast
Chances are, a day during a vacation is going to be a long one because you are going to visit many places and take part in multiple activities. That's why skipping breakfast to save time and budget is not a good idea; you're going to need as much energy as possible to get you through a long adventure-filled day, so might as well fill your gas tank up before the day starts.
Instant oatmeal, fresh fruits, and cereals can give you the energy boost that you need to help you make the most out of your day without too much negative impact on your time and budget.
Despite the new routines and adjustments to a different timezone, make it a point to always have your breakfast so you can kickstart your day healthily. You wouldn't want to pass out in the middle of that hike now.
Know what to eat
When you travel, you probably don't have much say in what you eat and how your meals are prepared. But if you can, try to be aware of what you choose to eat – avoid foods that you know are not good for you or the ones that are handled unhygienically.
While it is understandable how you may want to try out the different food options that the area has to offer, but one wrong food choice can affect your health, which can lead to a compromised vacation. Know your body and how it handles food so that you can stay healthy for the entire duration of your trip – prevention is better than cure, after all!
Conclusion
When it comes to a vacation experience, nothing makes the tables turn more than getting sick in the middle of it, and being away from home can introduce you to unhealthy habits.
But being aware of how you can keep health risks at bay can help you make the most out of your vacation. Be sure that you follow the three healthy tips listed in this article so you can keep your health in tip-top condition while you are travelling!