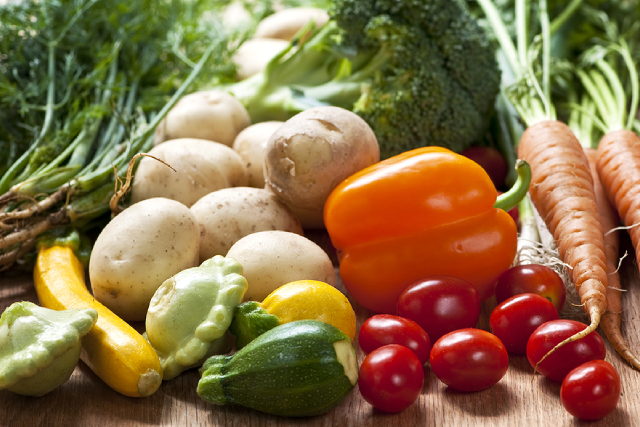 Everyone has their dietary restrictions and preferences based on a wide range of reasons. Some people may choose to avoid milk and other dairy products as they do not like the taste, while others may avoid gluten for health reasons.
Vegetarianism also comes in many forms. Some vegetarians may strictly consume no meat, while others may selectively consume fish and other seafood products. No matter what type of vegetarian you are, dietary restrictions may pose some difficulty in truly enjoying food while you travel.
But fret not, as we have compiled three tips for you that will come in handy after the COVID-19 pandemic is over and we can travel freely again. If you are a vegetarian, these are some useful pointers you should keep in mind to make the most out of your trip overseas.
1. Understand your principles and limits
Before you embark on your trip, you should understand what you are comfortable with and what you would not want to try. Some vegetarians stick to their diet strictly no matter where they go, while others would bend some rules and allow themselves to try meat and other animal products. Some may even completely give up vegetarianism.
There is no universal hard and fast rule that mandates your eating habits as you travel, so think about what matters to you and how you want to adhere to your diet. You have complete autonomy over your body and your own nutritional needs, so put your health and beliefs first as you travel. As you stick to the beliefs your vegetarianism is rooted in, remember to respect your body and its hunger cues too.
2. Do your research
Different countries have different cuisines, and some are more accommodating than others. Still, doing your research before the trip is of utmost importance if you want to adhere to your vegetarian diet. Before embarking on your trip, check out social media groups for vegetarian communities that may be knowledgeable about vegetarian options in the area. Blogs and other online resources are aplenty, which makes it easier for you to compile a list of all your possible options and other useful tips specific to the host country.
During your trip, don't be afraid to request for vegetarian versions of local delicacies. At the same time, your best bet is to ask other locals who may be familiar with vegetarian restaurants and eateries. When you are confronted with a lack of options at rest stops or in remote areas, you can pack a meal in advance or cook your own food with fresh local produce if possible.
3. Learn some important phrases and communicate with the locals
Vegetarianism comes in many forms and does not always have a universal principle. Some may think that vegetarianism only refers to red meat, while others may assume eggs and cheese are fine. Hence, keeping some handy phrases at the back of your mind will help you communicate with the locals effectively.
Learn some important phrases beyond just "vegetarian". Keep a list of the different terms that mean different animal products in the country's language, such as eggs, seafood, cheese, beef, and other meats. If you have a data connection, Google Translate will go a long way. Otherwise, this phrasebook will help.
Once you are equipped with these phrases, don't be afraid to ask the locals for recommendations. Asking the concierge or receptionist at your accommodation will be helpful. If you have a tour guide, let them know about your concerns and allow them to assist you.
Conclusion
Food is a core part of one's identity and the bridge between members of different cultures. Being vegetarian is a fulfilling journey of its own, and it may open up even more opportunities to try out different dishes. Remember honour both your body and mind, and most importantly, enjoy your trip safely as you explore what each country has to offer!
Take your safety concerns into consideration with a comprehensive backup plan before you embark on your trip. Do not compromise your safety, so stay prepared and ensure you know who to contact for medical evacuations. For instance, an international integrated assistance company can help to maximise your sense of security, as they are able to assist you in emergencies with air ambulances, experienced medical escorts, top-class medical equipment.