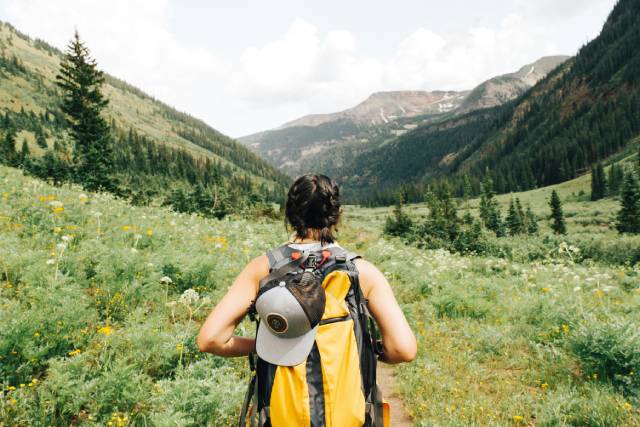 Thinking about giving solo travel a shot but feeling a bit hesitant? Keep it safe by getting ready and staying alert to potential risks, especially when you're on your own. Here are six essential items to bring along, whether you're travelling with a buddy or flying solo.
1. First Aid Kit
Always keep a first aid kit with you. Bringing one along on your solo adventures ensures you have the essentials to handle any minor injuries or illnesses. Put any necessary medical equipment or medication in a pouch, such as your contact card, cold and flu medicine, pain and fever medication, and adhesive bandages. This is important if you are travelling to countries that may have challenges accessing medical care.
2. Self-Defence Tools
You can find a range of self-defence tools out there. Some examples include personal alarms, pepper spray, and the Kaiyuan dynasty self-defence metal keychain. However, keep in mind that there are restrictions on these tools in some places.
If you're unsure whether they're allowed, check the country's website for guidelines before bringing them along. Also, note that at some airports, you might need to stow your self-defence tools in your checked luggage rather than carrying them in your hand luggage to minimize any security concerns.
3. Travel Door Lock
Did you know that relying solely on hotel door locks might not be foolproof? When you find yourself in a hotel room, rental apartment, or Airbnb, consider using a travel door lock for added safety.
This little gadget gives you an extra layer of security, ensuring you can relax without fretting about unwanted intrusions when you're away or sleeping. It's lightweight, portable, and easy to install within seconds, making it a convenient travel companion.
4. Anti-Theft Backpack
Many anti-theft backpacks are designed to keep your belongings safe from pickpockets. These bags use slash-resistant material to make it harder for pickpockets to cut open your bag and access your belongings. They also come with features like lockable zippers and secret compartments for added anti-theft protection—so you can enjoy crowded areas without stressing about losing your valuables.
5. Portable Charger
Always keep a portable charger with you. Having a dead phone, especially when you're alone and navigating a foreign country, is far from ideal. Given the limited battery life of our phones, it's a good call to bring a portable charger, especially during solo travels. This way, you can stay reachable at all times, particularly in case of emergencies.
6. Tracking Tags
Now, thanks to tracking tags, finding your personal items and sharing your location with others has become a breeze. If you're travelling solo, keep your loved ones informed about your whereabouts by sending regular updates. In case of an emergency, this ensures they can quickly locate you. For your belongings and luggage, the tracking tag proves handy in speeding up the process of finding and retrieving your misplaced items.
Conclusion
Solo trips can be risky, especially if you're not accustomed to the safety norms in other countries. Stay mindful and vigilant to potential dangers by always keeping these six must-have items with you during your travels.
Don't let your medical worries get in the way of your travels! With EMA Global, you can feel assured that we will handle all your medical assistance and medical repatriation needs. Visit our website or contact us for details on our comprehensive services, including the cost of an air ambulance cost in Singapore.