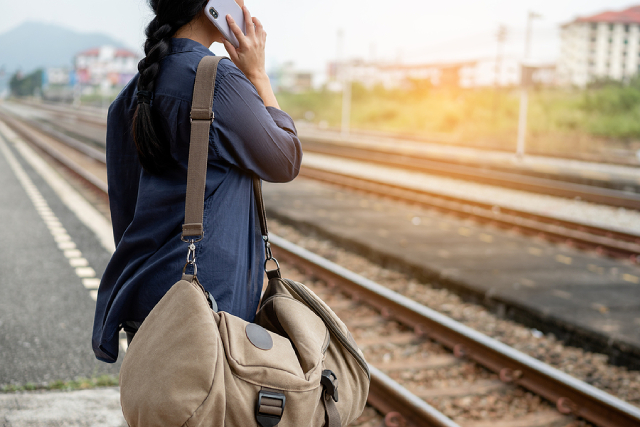 One of the best parts of travelling is visiting places and attractions that you can't find locally. It provides you with an experience that is unique to your travels. It also allows you to be able to share your knowledge and stories from abroad with others. However, in order to gain these experiences overseas, you would have to travel from one location to another. In larger countries, it could take hours to go from one must-visit attraction to another. Therefore, you should make it a point to have a well-thought-out transportation plan when overseas.
Not having a well-planned travel guide can lead to hiccups like delays, and the trip would leave a sour taste in your mouth. Similarly, the same goes for facing emergency situations without preparation – you should always ensure you know who to contact when in need of an air ambulance for immediate evacuations.
If this is something that you want to avoid, keep reading on to learn about the pros and cons of 3 common modes of transportation when overseas.
Travelling by plane
Although this is the mode of transport that people usually think about first, it is only possible if the country you are travelling within is large and has multiple airports. Travelling through this mode is, without a doubt, one of the most comfortable ways of travelling. It will be a journey without any stress with comfortable seats, a washroom, and even leg space if you opt for an economy flight. The best part of domestically travelling through flights is how quickly you can reach your destination. You could efficiently complete a 12 hour trip by bus in an hour on a flight.
However, many seasoned travellers stay away from travelling this way because it is not cost-effective. For instance, if you fly within the United States or Canada, the flight tickets could amount to $400, which could have been allocated to spending an extra day sightseeing.
Travelling by train
This is one mode of travel that many experienced travellers would recommend. One of the main reasons being that every train ride will give you a unique experience depending on which country you are in. In other words, a train ride in India would provide you with a different experience as compared to a train ride in Sweden. Another benefit of travelling by train is that you would not have to deal with traffic. Additionally, the trains travel long distances and have minimal stops to ensure that you can seamlessly get from one location to another.
However, one pitfall of travelling by train is that since it does not stop frequently, there are higher chances of the train stopping past your intended location and you have to get off and backtrack. Apart from that, if you do not purchase a ticket for the upper-class train cabin, you would be able to travel and converse with the locals. However, that puts you at a higher risk of getting pickpocketed, so keep that in mind!
Travelling by bus
This is the most common option for travellers when abroad. Not only is it easy to catch a bus, but it is also cost-effective to do so. There are also different types of buses you could choose to travel in. If you would like amenities like air-conditioning, you should get on a tourist bus. On the other hand, if you love meeting the locals and experiencing their daily lives, you should get a regular bus ticket.
However, if you are not used to bumpy and crowded bus rides, you might not enjoy travelling through this transportation mode. This is especially crucial if you are getting on an overnight bus ride on the regular bus.
Conclusion
No matter which forms of transportation you choose, the constant is always your safety. So, ensure you always have medical evacuation readily available by knowing which careline to contact. Or better yet, it would be ideal if the selected medical assistance company offers top-class medical escorts, experienced flight crew, and certified patient care. This will let you enjoy your travel with peace of mind.