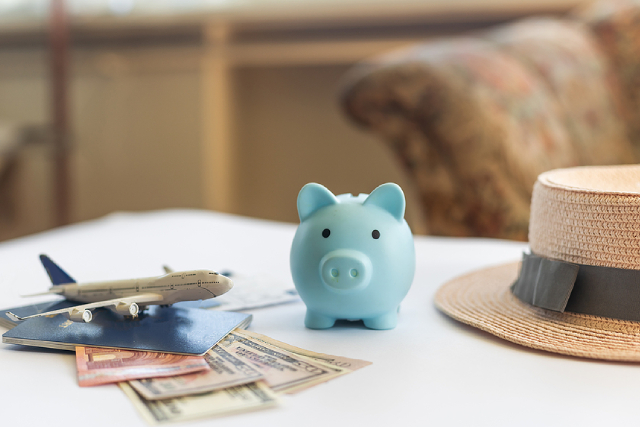 The holidays are a time for family, friends, and fun. But like most people, you don't want to break the bank to have a fantastic holiday. That's why we've put together this list of travel tips for tourists on a budget. We've covered whether you're heading overseas or staying closer to home. So read on and start planning your next great escape!
1. Flexibility
One of the best ways to save money when travelling is to be flexible with your dates. If you can be flexible when you travel, you'll be able to take advantage of cheaper flights and accommodation. For example, flying during the middle of the week is usually a more economical option than flying on the weekends. And if you're alright with staying in less popular tourist areas, you'll find that prices are often lower.
2. Fly on off-season
Another great way to budget your expenses is to travel during off-peak seasons. When tourist numbers are at their lowest, you'll find that hotels, flights and other activities are cheaper. Of course, you'll need to do your research to find out when the off-season is for your chosen destination. But it's worth it if you want to save some money.
3. Less eat out, cook more.
One of the simplest ways to save money when travelling is to cook meals rather than dine out every night. This cannot be easy if you're staying in a hotel room or don't have access to cooking facilities. However, you'll save a lot on food costs if you can do it. As such, consider packing some simple, easy-to-cook meals with you when you travel.
It's also great to get groceries at local markets, and you'll come across various kinds of food that you would not see very often in your home country. This will be a fascinating experience when you get to socialise with residents.
4. Lessen accommodation expenses by staying in hostels
Save money by staying in hostels instead of hotels, especially If you remain in a place for a more extended period. Although other times, this is not always the case when you travel to some parts of Europe as they do not always have cheap hostels. Airbnbs will be suitable options.
However, it's been strongly suggested that hostels in Asia are always the best and most affordable. Research free activities in the area that you are visiting and experiencing locally. This will also allow you to meet other travellers.
5. Travel light
Finally, packing light is another great way to save money and hassle when travelling. If you can avoid checking a bag, you'll save on airline fees and be able to move around more easily. Therefore, consider packing carry-on only for your next trip. And if you need some help packing lights, be sure to check out our blog post on the topic. We've got lots of great tips to help you get started.
Follow these tips, and you'll be able to have an unforgettable holiday without breaking the bank. And who knows, maybe you'll even have enough money left over to treat yourself to a little something special.
Bonus tip:
The holidays are coming up, and if you want to go on a fantastic trip and are always on the go on daring adventures, make sure to know all medical assistance services in case of necessity. This trip is worth it when you're insured!
Conclusion
Packing light, being flexible with your dates and travelling during the off-season are all great ways to save money on your next trip. By following our tips, you'll be able to have a fantastic holiday without breaking the bank!
We've got tons of great articles to help you plan your next trip. Check out our blog if you want more travel tips and advice. And if you're looking for fantastic travel service deals, check our Services page, a one-stop access to high-quality assistance solutions in the best medical assistance company.
Happy travels!