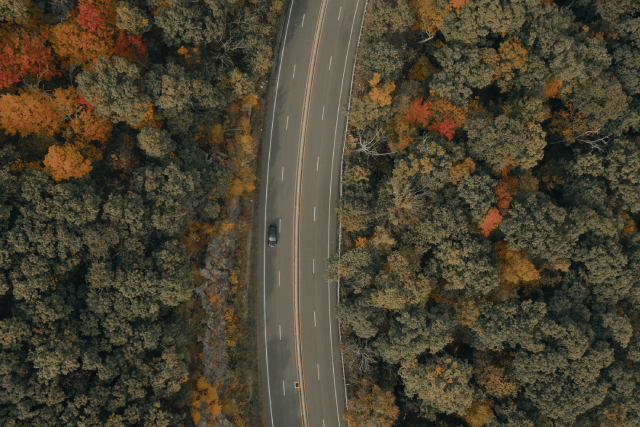 There's an inexplicable allure to the freedom of a road trip that speaks to the hearts of adventurers and wanderers alike. If you're yearning for a journey that guarantees awe-inspiring landscapes, heart-pounding thrills, and memories that will be etched in your soul forever, then it's high time to set your wheels in motion. Here, we present a selection of awe-inspiring road trips that will have you on the edge of your seat.
1. The Pacific Coast Highway, California
Route: San Francisco to Los Angeles
The Pacific Coast Highway, also known as California State Route 1, is a road trip that defines coastal beauty. As you wind your way along the rugged coastline, you'll find yourself engulfed in breathtaking views of the Pacific Ocean, towering cliffs that kiss the sky, and beaches that could be straight out of a postcard. Don't miss the chance to visit the iconic Big Sur, with its dramatic landscapes and scenic vistas. This road trip is a feast for the eyes and a paradise for photographers.
2. The Great Ocean Road, Australia
Route: Torquay to Allansford
Australia's Great Ocean Road is a masterpiece of natural beauty. This 150-mile stretch of road takes you along the southern coast of Victoria, where you'll encounter the famous Twelve Apostles, limestone stacks that rise majestically from the ocean. The road is flanked by lush rainforests, pristine beaches, and charming coastal towns, making it a must-do road trip for nature lovers.
3. The Ring Road, Iceland
Route: A circular route around Iceland
Iceland's Ring Road offers a unique road trip experience through a land of fire and ice. You'll drive past stunning waterfalls, geothermal wonders, glaciers, and volcanic landscapes. Be sure to take a dip in the rejuvenating Blue Lagoon and witness the enchanting Northern Lights if you're travelling during the winter months. This road trip is a surreal adventure that showcases Iceland's otherworldly beauty.
4. Route 66, USA
Route: Chicago to Santa Monica
Route 66, also known as the "Main Street of America," is a legendary road trip that takes you on a journey through American history and culture. From the neon lights of Chicago to the sun-soaked beaches of California, this route is lined with nostalgic roadside attractions, diners, and motels that transport you back in time. It's a quintessential American road trip that captures the spirit of adventure.
5. The Wild Atlantic Way, Ireland
Route: From Kinsale in County Cork to Inishowen in County Donegal
Ireland's Wild Atlantic Way is a road trip along the rugged western coast that immerses you in the charm of the Emerald Isle. You'll encounter dramatic cliffs, charming villages, and rolling green hills. Be sure to stop at the Cliffs of Moher and experience traditional Irish music and hospitality along the way. This road trip is a journey through Ireland's soul.
6. The Garden Route, South Africa
Route: Port Elizabeth to Cape Town
The Garden Route in South Africa is a road trip through diverse landscapes, from lush forests to pristine beaches and towering mountains. Along the way, you can visit wildlife reserves, spot whales in season, and explore vibrant towns like Knysna and Plettenberg Bay. The Garden Route offers a blend of adventure and relaxation in a breathtaking setting.
Conclusion
These epic road trips are a testament to the beauty and diversity our world has to offer. Whether you're drawn to coastal drives, volcanic landscapes, cultural experiences, or the charm of small towns, there's a road trip for every traveller. Don't waste another moment—pack your bags, hit the road, and let the adventure of a lifetime unfold before your very eyes.
While adventures are exhilarating, sometimes life throws unexpected challenges your way. That's where EMA Global, a medical assistance company based in Singapore, comes in.
Whether you're exploring the wonders of Route 66 or the rugged cliffs of Ireland's Wild Atlantic Way, our air ambulance and medical evacuation services are just a call away. Your safety and well-being are paramount, so travel with confidence, knowing that EMA Global is here to provide swift and expert medical assistance should you ever need it.