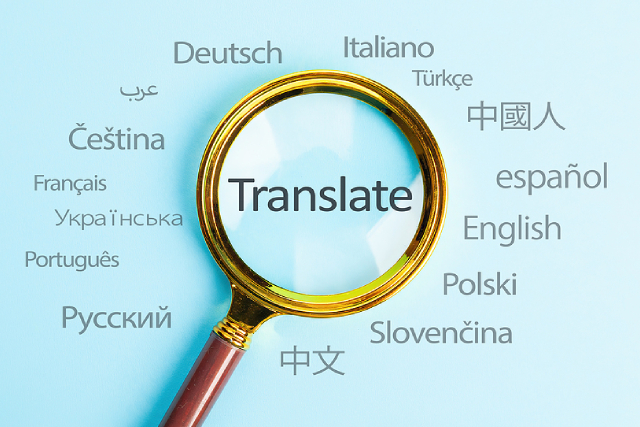 Travelling to a foreign country has its many benefits. For one, taking a trip to a faraway land allows you to relax, unwind, and recharge. It also lets you explore a new place and discover new things. Plus, it's a wonderful opportunity for you to meet people and build beneficial connections. However, to be able to do all that and more, you need to speak the language of the country you are in. This is especially useful in emergencies that require immediate assistance or medical evacuation.
Aside from learning the most commonly used words, it's essential that you use a translation app that will make it quicker for you to translate your message and convey it. Here are five of the best translation apps you will find handy during your next travels.
1. Google Translate
This is the easiest on the list because you can easily download the app through the Google Play Store and iStore. Google Translate is quite intuitive because it can translate anything you type, draw, or copy-paste on your touchscreen. Aside from that, it offers audio translations for virtually half of the languages it supports. Its only downside is that it has a hard time reading Asian characters. Aside from that, it has downloadable translation packs for 60 languages. As of this writing, this translation app supports 133 languages.
2. iTranslate
Aside from translating spoken and typed words and phrases, this app also lets you speed up or slow down corresponding audio playback to allow you to pronounce certain foreign words correctly. iTranslate also allows you to mark translations as favourites so you can save them for future use or send them to your email. This saves you much time since you don't have to look up the translation for the exact words if you're unsure how to respond. This app can translate over 100 languages, with 38 offering voice translations. It also has an offline capability.
3. Waygo
This is the best translation app for travelling to Japan, China (or any country that speaks Chinese), and Korea. This is because it focuses on these three languages, which means that it's the most accurate app to use for such languages. All you need to do is hold your phone's camera up to any words written in Chinese, Japanese, or Korean, and it will translate the wording on the spot. It also allows you to save your favourites from retrieving them quickly and easily. However, with the free version of the app, you're only limited to ten daily translations. You can upgrade to a premium account to get unlimited access.
4. Mate Translate
This translation app supports over 100 languages. It can easily and naturally translate words, sentences, and phrases and pronounce the texts to you to help you pronounce them correctly. It's natively available on Safari. All you need to do is double-tap on a word to translate it. It also has full webpage translations to help you with directions and suggestions for tourists.
5. SayHi
This Amazon-owned app lets you record your voice and translate it into over 90 languages via text or voice. But you can also just type in the phrase or word. While this is a powerful app, you might need a stable internet connection for it to work, which means you can't access it offline.
Conclusion
Whether you're travelling for business or pleasure to a foreign country, it's best to be prepared at all times to avoid undesirable circumstances. This is why, aside from translation apps, you should also look at air ambulance costs in Singapore before travelling abroad to be sure that you know whom to call in case of a medical emergency.
At EMA Global, we offer world-class global assistance, medical evacuation, and corporate solutions to give individuals and businesses peace of mind while abroad. Contact us today for more information about what we do.