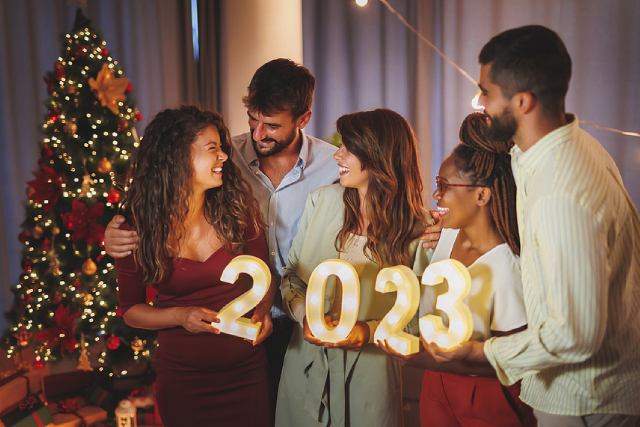 Regardless of how you celebrate it, New Year's Eve is a time for celebration and merriment everywhere around the world. It is an event that most people will observe alongside their family and friends as we all look back at the past year and anticipate for the new one to begin. As everyone will surely be in a good mood, the last thing you would want is to experience a hiccup that can potentially ruin your entire celebration.
If you are planning to or have already prepared to travel to some of the best cities for countdown, here are some helpful last-minute tips to ensure that you have a safe yet enjoyable time.
1. Know your limits
At this point, alcohol is synonymous with New Year's Eve since party-goers tend to make a toast once the clock strikes midnight. However, even for the most experienced drinkers, everyone has their limits when it comes to alcohol tolerance. Make sure not to go overboard with the drinking by sticking to just a few glasses or taking sips of water in between. In addition, it would be good to have a filling meal before your drinking session in order to reduce the likelihood of hangovers.
2. Stay indoors
Considering that many cities around the world are currently in the winter season, it can be dangerous to stay outdoors for prolonged periods of time. Icy sidewalks, the extreme cold, and other winter conditions can expose you to a number of injuries and health complications, such as hypothermia, cuts, and even a twisted ankle if you accidentally slip on ice. As such, the best way is to stay in an indoor environment as much as possible to avoid these hazards.
3. Avoid driving
This is especially so if you were to drink during New Year's Eve. We should all know by now the potential dangers that come with driving while under the influence of alcohol or other intoxicating substances. After the party has ended, we recommend booking a ride or taking public transport to be safe. Some people may even choose to book accommodation within walking distance from the party venue for better convenience.
4. Charge your phone
Think of your phone as your best friend. Aside from capturing unforgettable moments and staying connected with loved ones, your phone can come in handy when you are trying to contact for help in times of emergencies.
Throughout your trip, make sure that your phone stays by your side at all times. Your phone should be fully charged before you leave your hotel or accommodation. For extra precaution, we advised bringing a portable charger in case your phone's batteries go flat during your night out in town.
5. Plan medical evacuation services
Last but not least, never disregard the importance of researching medical evacuation services. In a time of crisis, having the proper contacts to professional medical help can save a life and prevent you from getting into any further harm.
EMA Global is one such company, being one of the very few providers of air ambulance in Singapore and Asia. Whether you need global assistance or repatriation services, we got your back and are more than equipped to bring you to safety as efficiently as possible.
Conclusion
At EMA Global, our services are carried out by our team of experienced medical professionals, each one of them incredibly trusted by established clients around the world. Our flight crew is also properly trained and possesses impressive credentials to ensure that all patients are brought back securely wherever they are. To find out more or request a quotation, reach out to us at assistance@emaglobal.com.sg or +65 6570-2552.