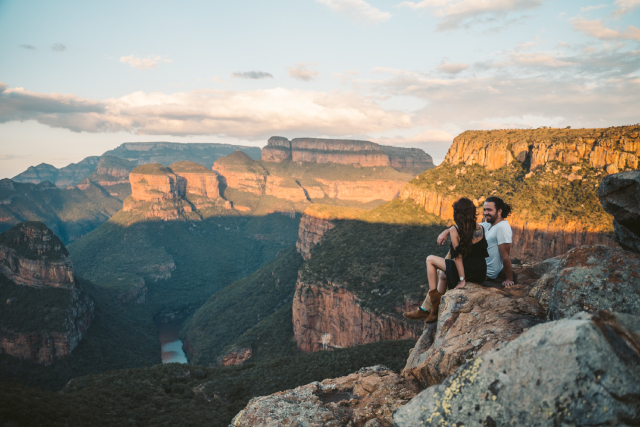 The allure of the great outdoors is a universal calling that beckons adventurers from all corners of the globe. From pristine wilderness to towering peaks, tranquil forests, and breathtaking coastlines, Mother Nature provides a rich array of outdoor encounters that etch enduring memories. In this blog post, let's explore some of the most scenic outdoor adventures that you can take on around the world.
1. Hiking the Inca Trail, Peru
The Inca Trail is not just a hike; it's a journey through time. This ancient network of stone paths winds through the Andes Mountains, offering a breathtaking mix of natural beauty and historical significance.
As you navigate the rugged terrain, you'll be treated to splendid views of lush, emerald-green valleys and awe-inspiring ruins. The culmination of this expedition is, naturally, the mesmerising Machu Picchu, celebrated as one of the globe's most renowned archaeological sites.
While trekking the Inca Trail is not for the faint of heart owing to the high altitudes and variable weather, the sense of satisfaction you will feel when you reach Machu Picchu is unparalleled.
2. Safari in Serengeti National Park, Tanzania
For those who hold a profound love for wildlife, setting off on a Serengeti National Park safari is a dream fulfilled. Nestled in Tanzania, this famed park is famed for its expansive savannahs overflowing with diverse wildlife.
The yearly wildebeest migration, where vast numbers of these majestic creatures journey across the plains, presents a spectacle that eludes adequate description. It's a profoundly moving demonstration of the cycle of life, and you'll enjoy a front-row seat to the compelling narratives of nature.
3. Kayaking in Milford Sound, New Zealand
Milford Sound, located in New Zealand's Fiordland National Park, is a place of unparalleled natural beauty. Its towering cliffs, plunging waterfalls, and pristine waters collectively craft a haven for kayaking enthusiasts.
Paddling through this dramatic fiord, you'll encounter unique marine life, such as seals and penguins, while being dwarfed by the grandeur of Mitre Peak. It's an adventure that immerses you in the serene wilderness of New Zealand.
Often referred to as the "Eighth Wonder of the World," Milford Sound earns that title for a good reason. The sheer scale and pristine beauty of this place make it a must-visit for any nature lover.
4. Trekking in the Himalayas, Nepal
Nepal, home to the world's highest peaks, offers unparalleled trekking adventures. The Annapurna Circuit and Everest Base Camp treks are among the most famous.
The Himalayan terrain presents a remarkable amalgamation of towering mountains, luxuriant forests, and picturesque villages. Throughout your journey, you'll be welcomed by the warmth of the Nepalese people and their profound cultural heritage.
Trekking in the Himalayas is not just about conquering peaks; it's about immersing yourself in a unique culture and way of life. From the colourful prayer flags to the warm smiles of the locals, every moment in the Himalayas is a lesson in humility and appreciation for the world's natural wonders.
5. Diving in the Great Barrier Reef, Australia
The Great Barrier Reef is a natural marvel; there's no better way to explore its vibrant marine life than by diving into its crystal-clear waters. This underwater paradise is home to various colourful corals, exotic fish, and majestic sea turtles. Whether you're a seasoned diver or a novice snorkeler, the reef offers an opportunity to witness one of the planet's most diverse and delicate ecosystems.
Diving in the Great Barrier Reef comes with a responsibility to protect this fragile ecosystem. As you explore the underwater wonderland, take care to minimise your impact and leave no trace. This way, future generations can also enjoy the beauty of this natural masterpiece.
6. Camping in the American Southwest, USA
The American Southwest is a haven for outdoor enthusiasts, offering diverse experiences. From the Grand Canyon's sheer grandeur to the otherworldly landscapes of Utah's national parks, this region is a playground for campers.
Whether you favour the tranquillity of the desert or the grandeur of the red rock canyons, spending nights beneath the starry skies of the American Southwest is a stimulating adventure. Camping in this region provides solitude, introspection, and a chance to cherish the splendour of the natural world.
Conclusion
Exploring Mother Nature allows us to connect with the natural world in ways that enrich our lives and broaden our horizons. Each destination presents a unique blend of beauty, challenge, and cultural richness, making them must-visit spots for adventure seekers.
Ready for Adventure? Explore Safely with EMA Global
While adventures in the great outdoors are incredibly rewarding, it's essential to prioritise your safety and well-being. EMA Global is here to provide peace of mind on your journeys.
Our medical evacuation services in Singapore ensure that you're in safe hands wherever your adventures take you. With world-class medical professionals and state-of-the-art air ambulances, we're ready to come to your aid in any remote location.
Don't let concerns about safety hold you back from your next adventure. Explore the world, and let EMA Global handle the rest.