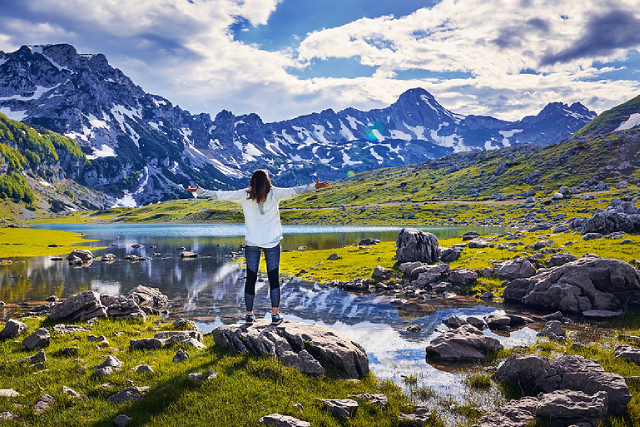 Travelling alone can be intimidating. But yet the call of soul-searching, peaceful travels seem to have its own allures that can't be denied. Dreaming about it and actually getting down to planning it can be two very different things though, and most people don't know where to start.
It all starts with a dream, though, they say. And then comes the goals, the plans and the execution. So, if you've been thinking to go on that solo trip, here are some tips in mind to help you get started on the adventure of a lifetime.
1. Know what you want
Rather than thinking just about the best travelling spots or the most well-travelled path, solo travelling allows you to curate a trip that appeals to 100% of your goals and interests. More than just the location, budget, and even food choices, many people think about their comfort zones – or more precisely, how they are going to step out of their comfort zones.
Whether it is meeting new people or setting a personal goal of talking to a couple of new strangers, travelling to a foreign land often gives us more courage to try things we don't do in our personal day-to-day lives.
2. Do your research
After knowing the goals and objectives in mind, research becomes the next most important part of making your vacation happen. From planning your accommodation, transportation, food and even to your do's and don'ts, things you want to do and things you want to achieve – getting it all down on paper minimises last-minute planning or unwarranted worries during the trip itself. Having contingency plans also allow for a smooth trip, even if hiccups end up happening from time to time.
3. Technology is your best friend
With our interconnected world, having a smartphone, laptop, or tablet in your travel bag can keep you in the know and on the go during your travels. With your files, itineraries and all other information found online, the gift of modern technology allows you to check through your plans or answer any questions while you're still on your travels. Need to figure out a last-minute spot to visit or check out a place recommended by tourists? You'll be able to check reviews, modes of transportations and other relevant information within minutes.
4. Embrace your strengths and confidence
You most definitely wouldn't shake off the nervousness, especially if it's your first solo trip. There's nobody by your side to save you in awkward situations – but that also means you're forced to take a liberating step out of your comfort zone. And that's the beauty of travelling on your own; you learn to be bold and independent.
Honestly though, sometimes our worries needlessly hold us back, stopping us from meeting new people, and learning new cultures – all the while having a blast while doing so. So be bold about the opportunities that appear, for some opportunities might never come twice!
5. Be aware of your safety
Safety can be one of the most significant factors contributing to an enjoyable trip. This is especially so for high-risk activities such as mountain climbing, sky diving or any other 'once-in-a-lifetime' bucket list items you might have. Preparing the numbers of various medical evacuations in Singapore before your trip can allow you to get the best safety and evacuation services should the unthinkable happen. Health is wealth, but so too is our safety as we enjoy ourselves – so don't forget to get the hotlines and emergency details down!
Conclusion
When travelling alone for the first time, you have to consider many things before you embark on your journey. But think of it as a journey to finding your true independent self. Enjoy your solo moments, and always remember to be mindful, respectful, and prepared. With the tips mentioned above, you will be good to go on your first solo adventure – good luck!