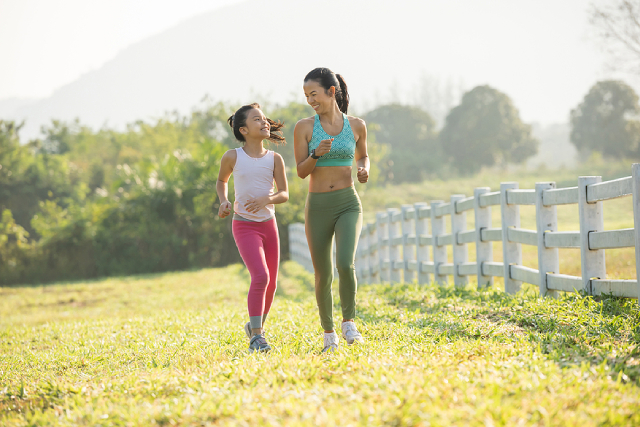 For most people, keeping up with their fitness regimen can be challenging enough despite having easy access to their workout clothes, equipment or gym, and routine. When it's time to go on vacation, how can you expect to stay on top of your workouts when travelling for weeks at a time? Whether you're a constant flyer flitting from one city to the next for business trips or an average Joe taking a much-needed break with the family, here are six tips to never lose track of your fitness routine.
1. Include your workout routine in your itinerary
Before doing anything else, you must prioritise completing your workouts during your vacation. This starts by taking stock of your itinerary and determining the time slots on when you can exercise. If you are on a business trip, check your daily schedule and see where you can squeeze in your workout sessions ahead of time. Otherwise, if it's a personal vacation, you should have more flexibility to work with. Remember to inform your companions about your workout plans and hold yourself accountable.
2. Workout anywhere you can
If you regularly frequent gyms or fitness classes back home, and there are some near your lodgings, you won't likely have many issues keeping up with your fitness routine. But if that's not the case or you are pressed for time, you don't even need to leave your room just to exercise. Moreover, many callisthenics or bodyweight-only workouts don't need you to have the equipment to get your sweat on. If you have an internet connection, you can stream your favourite workouts in the comfort of your room and simply follow along.
3. Remember the 2-day rule
The two-day rule essentially means not going more than a couple of days in a row without exercising. This rule keeps you accountable whether at home or on a trip, so don't let your fitness plan lag and make it harder for yourself to get back into the swing of things.
4. Pack strategically
Packing more strategically helps you set for fitness success on the go. After packing all your outfits, take out a pair of shoes and replace them with a pair of your workout shoes. This encourages you to continue exercising and serves as a not-so-subtle reminder that you need to make time to move once you unpack on your arrival.
5. Bring a fitness tracker to stay motivated
If you have a fitness tracker like a FitBit, keep it with you when you hit the road. More often than not, you'll be surprised to see that you've somehow gotten in more than 10,000 steps during your vacation. Keeping your fitness tracker on is a great reminder to get back to your workout routine if you've been lounging for too long, and it is also a great way to see the steps you've put in while exploring new sights.
Conclusion
Being on the road is not an excuse to simply drop your fitness routine; there are plenty of ways to factor in healthy choices even when vacationing—from the food you eat to your workouts and more. Besides staying healthy, preparing for your personal safety is another must-have. For total peace of mind, protect yourself with EMA Global's medical evacuation in Singapore. As one of the few air ambulance companies to operate around Asia, we guarantee aid to whoever is in an emergency and ensure that they are brought to safety as quickly as possible.